Bob Hook Chevrolet
Van Builder
Build a work van for your exact needs with our VanBuilder. Your Work, Your Van, Your Choice.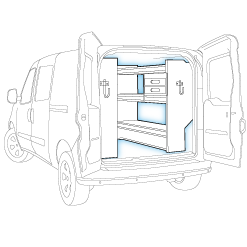 VanBuilder narrows your search for a completed van by guiding you through a simple customization process.
By choosing the vocation of your business and relevant chassis options you need, we then only show you the
vans and packages that fit your specific needs.

Start Building Your Work Van!
---
---
Supported Vocations
Bob Hook Chevrolet to fill out this section and talk about what type of business vocations they typically serve or specialize in. Can also talk about the general process of how to get a Van Interior package installed or anything else about how they help customers with Van Equipment.
Also! Don't forget to have some local content. e.g., best vans in anytown, USA serving the great anyregion, USA area.
---
---
Upfit Pricing Information
Bob Hook Chevrolet to put any pricing or disclaimer information here. Could talk about how a person should contact the dealership to further explore pricing, timing, etc. Make sure to reiterate the city or regional area the dealer is located.